When we opened our curtains onto Helsinki this morning, Nancy did a double-take. Dominated by a ferris wheel, the view initially appeared very much like the scene she sees in Cincinnati every week from the windows of the National Underground Railroad Freedom Center, where she volunteers as a FamilySearch consultant. However, a second look confirmed that this was not Cincinnati. In addition to a ferris wheel, our Ohio River waterfront has the neo-gothic towers of the Roebling Bridge and a couple of sports stadiums; here we could see the neo-romanesque towers of the Uspenski Cathedral and a lot of low-slung modern office buildings across Helsinki's old harbor. The relatively small Star Breeze could put in here, where the sailing vessels of yesteryear unloaded their cargo right next to Kauppatori (Market Square), instead of having to dock with the bigger cruise ships at the more modern port across town.
Having been warned that today's bus tour probably wouldn't allow us much time for lunch, we took some quart-size Ziploc bags with us when we went upstairs for breakfast. Previous trips with Discovery Expeditions and Adventures had taught us to come prepared to take advantage of our prepaid breakfast buffets, where we can stock up for lunch on busy tour days. Hotels (and cruise ships) that cater to international travelers usually serve cold cuts, cheese, and raw vegetables in addition to scrambled eggs, sausage, and cereal, so assembling a satisfactory lunch is easy if you bring something to put it in. This morning we made some ham, cheese, and tomato sandwiches while we were eating breakfast, which today included mugs of high-quality hot chocolate.  
When we met Lila, our guide for the day, one of the first things she told us is that the Finns have two personalities: one for winter and one for summer. She didn't have to go into much detail for us to understand how the personality of someone living with only four hours of sunlight every day differs from someone living with only four hours of darkness every night. "You should be glad you will experience the more pleasant of our two personalities today," she told us.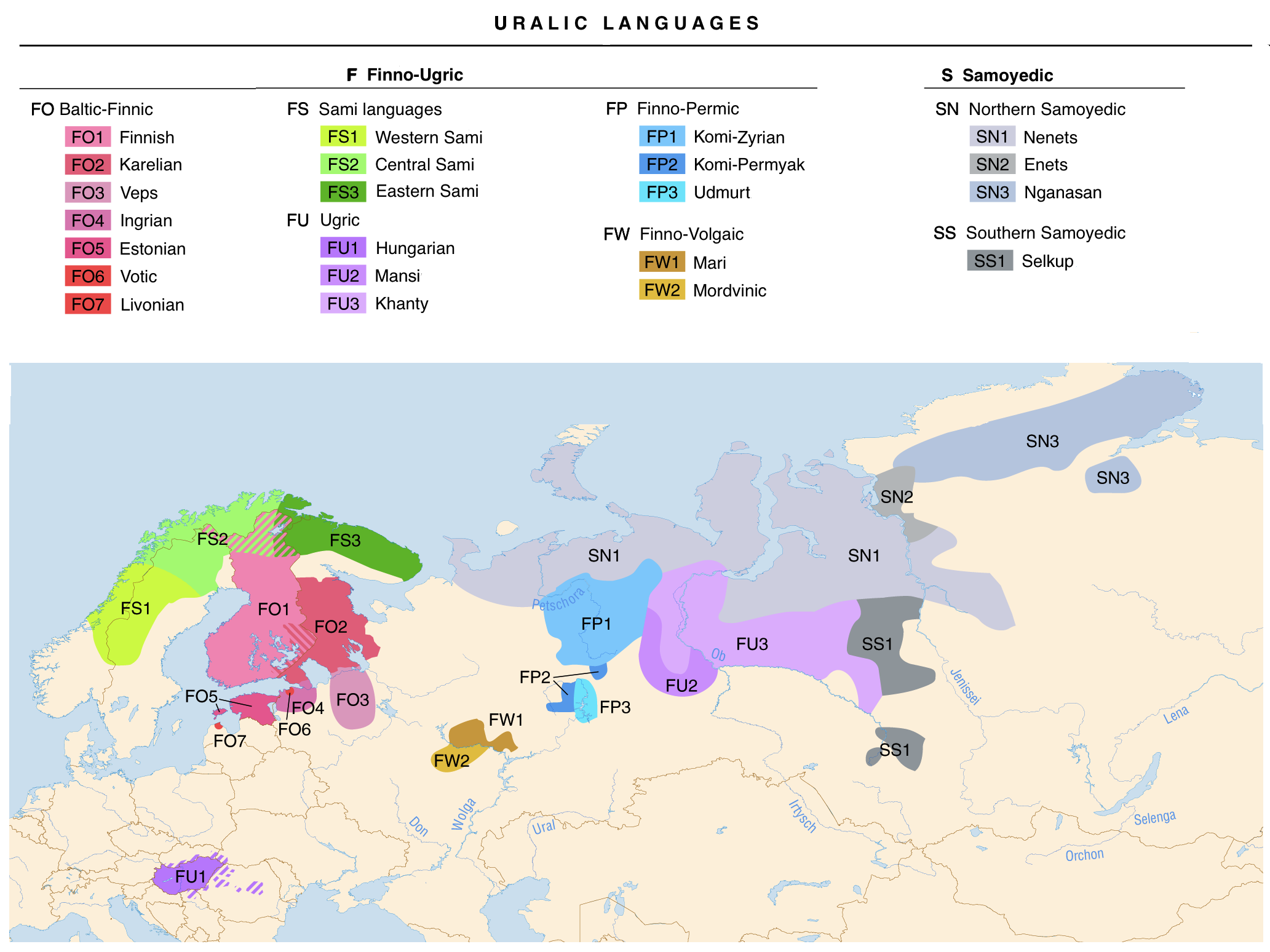 The split personality is not the only distinctive feature of the Finns. Their language is completely unrelated to any of the Germanic-based Scandinavian tongues, sharing its Uralic roots only with Estonian and Hungarian. Originally, it had no words to distinguish between man and woman; in Finnish, everyone was simply ihmisen (human). The language also lacks common niceties like the word please. ("We need to practice our social skills," Lila admitted. "When it's cold and dark so much of the year, everyone tends to get right to the point, with no unnecessary words.")
Because very few people outside Finland understand Finnish, schools require students to learn both Swedish and English. ("Nobody else wants to learn Finnish," says Lila. "It's too hard.") But one Finnish word that is familiar worldwide is sauna (pronounced SOW-nah rather than SAH-nah). The Finns are obsessed with the heat chambers they invented probably two thousand years ago. Archaeological evidence shows that Finland has been inhabited for nine thousand years, with hunting and fishing settlements arising in the third millennium B.C. Lila told us that the first community structure early settlers would erect was a sauna, because, well, how else can you maintain personal hygiene during the long winter months if the only available water is freezing? (Lila also told us that she had once attempted to get into a pool with a controlled temperature that matched that of the Baltic Sea in winter. "I couldn't stand it for more than a few seconds," she said. "It felt like knives were stabbing into my legs.") We learned that before modern hospitals changed birthing practices, Finnish women would go to the sauna to deliver their babies.
Today, saunas remain a central part of Finnish culture; Finland has about three million saunas serving five million people, but the personal hygiene factor has become secondary to the social factor. Though Finns may identify both males and females simply as ihmisen, public saunas are usually sex-segregated unless they include families, so sessions provide unique opportunities for same-sex bonding—especially because the conversation usually is lubricated with cold beer. Lila also stated that sauna bathing is an aid to health and relaxation, and should not be regarded as a competitive sport. Because the optimal temperature for a sauna is 176°F, it's unwise to stay in for longer than fifteen minutes at a time even if you are a regular user. Lila told us that Finland used to hold a world sauna competition to see who could endure longest through the highest temperatures, but the annual contest was discontinued in 2010 after a Russian competitor died and a Finn suffered extensive third-degree burns while trying to exceed six minutes at 230°F.
As our bus traveled along Helsinki's waterfront, Lila pointed out an island with a house that had once been a summer cottage for the Russian royal family. This prompted Nancy to ask: "Does Finland have a royal family?"
The answer to that question is no, because Finland never existed as an autonomous nation until the twentieth century, when monarchies were going out of fashion. Although it is home to three Finnic ethnic groups that have retained their peculiar languages and customs, the land on the east side of the Gulf of Bothnia had been part of Sweden since the thirteenth century. Sweden maintained control of its Österlands (Eastern Lands) during innumerable wars over religious, political, and economic domination of the whole Baltic region, but the Swedes finally lost their Finnish territory to the Russians in 1809. It was not long, however, before the Finns—encouraged by Russian bureaucrats who hoped to distance them from Swedish influence—became interested in asserting their national identity. The Russians' encouragement succeeded too well, however, because in 1917, while Imperial Russia was distracted by its own revolution, Finland declared its independence. 
Like their revolutionary counterparts in Russia, the Finns experienced a civil war during the ensuing months that pitted working-class, Finnish-speaking, socialist Reds against upper-class, Swedish-speaking, capitalist Whites and resulted in 37,000 deaths. The Whites prevailed and went on to establish a democratic government—thus, no Finnish royal family. In November 1939, the Soviets tried to retake Finland, but fighting in unfamiliar terrain, through days with less than five hours of light, and in temperatures that fell below –20°F, the Russian army was no match for the hardier Finnish soldiers.
Like its Scandinavian neighbors, Finland eventually combined democratic principles of governance with socialist economic principles. Due to continuing threats from Russia, Finland has never joined NATO, but became a member of the E.U. in 1995 and, unlike its Nordic neighbors, has adopted the euro as its official currency. Lila told us that Finnish school teachers earn about €3900 a year, while doctors make around €14,000. (She can quote these figures authoritatively because all salaries are public knowledge.) Income taxes are progressive, with the average rate being about 50%. Revenues allow the government to underwrite health care, the arts, and environmental protection measures, in addition to providing national defense and education. Finnish universities are free not only for citizens, but also for students who come here from other E.U. countries. Children are served free meals at school, and if they bring their own plates and utensils, they can get free lunches at parks and recreation centers through the summer. Lila said that even in Helsinki, parents don't worry about their kids roaming around on their own because the city has a very low crime rate.
On the other hand, church attendance in Helsinki also is very low—only 0.2%—even though about 70% of the population claims to be Lutheran. Simona attributes the low attendance rate to the fact that those who regularly go to services have to pay extra taxes to support the clergy and maintain church property; other sources say that Finland's national church is losing adherents because of its conservative stance on same-sex marriage and other social issues.
Lila also told us a little about the Sámi, who live in Finland's northernmost regions. They are better known to English-speakers as "Lapps" or "Laplanders," but these terms are now considered offensive. As an Arctic people, the Sámi live in much the same way as the Inuit of Canada, Alaska, and Greenland: fishing in icy waters, herding reindeer, and trying to maintain their traditional lifestyle. Unfortunately, the Sámi have faced the same type of exploitation and discrimination as their counterparts in the North American Arctic.
The first stop on our bus tour was at a memorial to Jean Sibelius, Finland's most famous composer and a national hero. Inspired by Finnish folk tales and the grandeur of the country's landscape, Sibelius's romantic-style compositions are said to have helped his people proudly assert their own identity as an independent nation during the first decades of the twentieth century. Finland's "national hymn" (though not its national anthem) is based on a section of Sibelius's symphonic tone poem Finlandia, which the composer adapted as a chorale. Many Christians know this chorale as the setting for "Be Still, My Soul," though Sibelius never intentionally wrote any religious music. (Click on the link above to hear a lovely rendition of this hymn by the BYU Chorale.)
The Sibelius Monument was erected in 1967, ten years after the composer's death. The abstract sculpture by artist Eila Hiltunen was perplexing to many because it resembles huge organ pipes, and Sibelius wrote very little music for organ. Hiltunen had to explain that the design was meant to evoke a stand of birch trees resonating with the natural music that had inspired Sibelius, but to satisfy her critics, she created an additional sculpture depicting the composer's face to place beside the assemblage of six hundred metal pipes. It's our opinion that the juxtaposition of the two pieces works about as well as the Baroque Black Madonna on the Prague Cubism Museum.
Our next stop usually is not included on one-day tours of Helsinki, but today Lila was excited to take us about four miles beyond the Sibelius Monument to the Haaga Rhododendron Park, because June is when the flowers bloom. And what splendid blooms!
The two-acre park was established in the 1970s as an experimental breeding ground for the University of Helsinki's department of plant sciences, so it includes unique hybrid varieties and colors we'd never seen before in rhododendrons. Nancy was surprised at the beguiling fragrance in one area of the park because she had never known rhododendrons to have any odor. We learned that some varieties do, in fact, have a sweet, spicy scent that Nancy likens to that of viburnum—one of her favorite aromas.
Although the park was fairly crowded this morning, most of the other visitors seemed to be local people rather than tourists. Lila told us that Finns love to spend as much time as possible outside during the brief summer months, and take long vacations in their seaside cottages or mountain cabins. Gathering the wild berries and mushrooms that grow in abundance during the summer is a popular pastime. Picking is allowed in any undeveloped area, even if it's on privately owned land.
We had to drive through Helsinki's northern suburbs to reach our next stop: the Museum of Technology, housed within a complex of 150-year-old buildings on the Vantaa River. The falls and rapids here provided an ideal location for Helsinki's first power generator and pumping station. We didn't have time to view displays inside the museum, but the picturesque red-brick buildings along the river combined with the beautiful weather to create a pleasant backdrop for what was otherwise mostly a restroom stop. Lila probably expected us to buy coffee or a snack at the onsite café, but most of us waited until we got back on the bus and then consumed the sandwiches we had made from the breakfast buffet.
Back in the center of the city, we visited Temppeliaukio Church, designed and constructed in the 1960s by two brothers in memory of their mother, and commonly known as the "Solid Rock Church." Now, there's a Solid Rock Church just north of Cincinnati, made famous nationwide in 2010 when the giant Fiberglas statue of Jesus out front was struck by lightning and went up in dramatic flames, but Helsinki's  church serves Lutherans rather than an independent evangelical congregation, and the "solid rock" designation refers neither to the style of music at services nor metaphorically to a firm foundation of faith, but to the fact that the space was actually carved out of solid rock. The original design called for the interior walls to be smooth rather than rough-hewn because the architects were afraid that the natural look would be too avant-garde for the client, but when they consulted an acoustical engineer and a well-known symphony conductor, both recommended leaving the stone surfaces as they were. As a result, great acoustics have made Temppeliaukio Church a popular concert venue, just as the unique architectural design has made it one of Helsinki's top tourist attractions. Natural light streaming through skylights around the domed copper roof compliments the interior woodwork and contributes to a sense of other-worldliness.
From what we have observed, Finns are more focused on the future than on the past. Lila pointed out that most of the country's post offices have closed because nearly all mail is sent electronically. She was eager to take us to Library Oodi, Helsinki's ultra-modern community center that opened only six months ago. Here patrons can access not only books and digital media—brought to them by robotic librarians—but also a whole range of resources from sewing machines to 3-D printers. It has a theatre, a café, and a "makers' space" for artisans, and it's situated right in the heart of the city, across a wide plaza from the Parliament House.
Finlandia Hall, the National Theatre, and other performing arts venues are within a few blocks, as is the päärautatieasema (central train station). 
It was about 1:30 p.m. when we got back on the bus and headed toward Senate Square, the old city center. "Old" is a relative term, because even though the town was established in 1550 to give Sweden another trading port on the Baltic, Helsinki was continually ravaged by disease, fire, and war and did not really begin to flourish until the nineteenth century. The oldest masonry building currently standing in Helsinki, the Sederholm House, was built in 1757, but most of its neighbors date from no earlier than the 1850s.
A statue of Czar Alexander II of Russia was erected in Senate Square before Finland declared independence, but remains to honor his legacy. Among other things, Alexander II established public primary schools in Finland, built railroads, and freed women from legal domination by their husbands.
Some members of our group could not bear to leave Finland without tasting any local ice cream. This vendor on Senate Square probably didn't sell Helsinki's best, but it was the only source we could find during today's tour
More historic buildings stand on the north side of Helsinki's old port: the Presidential Palace, the Supreme Court, and City Hall—which today was flying South Korean flags to welcome a visiting delegation.
Behind the SkyWheel on Katajonokka Island, which forms the east side of the port, is the Hotel Katajonokka. The original structure was built in 1837 as a jail and continued to operate as a county penitentiary until 2002, when the lack of modern toilet facilities suggested that closure would be prudent. Best Western bought the property in 2006, removed the bars from the windows, and transformed it into a four-star hotel. Lila shared an amusing story from its days as a prison: In 1946, guards found a tunnel in the men's cell block. The interesting thing is that the tunnel did not lead out of the compound; rather, it led through a wall to the women's cell block. Inmates had been working on this "labor of love" for two weeks before it was discovered. Lila claims that Finland no longer needs many prisons because the crime rate is so low; shootings are virtually unheard of here. "If murder ever does occur," says Lila, "it's usually done by a drunk with a knife."
Our tour with Lila ended at Kauppatori, where the open market next to the harbor was bustling with tourists and other shoppers. Farm produce and some prepared foods (but no ice cream) were on sale at one end, while artworks, handicrafts, and souvenirs were available at the other. We enjoyed wandering among the stalls until it was time to return to the Star Breeze, moored just past the nineteenth-century Port Terminal building (now converted into more shops).
Everyone had to be back on board the cruise ship by 3:30 p.m. so we could get underway again at 4:00. As we left Helsinki, we passed Suomenlinna, an island fortress built by the Swedish in the eighteenth century to protect the area from invasion by sea. The complex is now a UNESCO World Heritage Site that attracts many visitors, including local people who like to picnic amid the old buildings. The Finnish Naval Academy and military museums occupy the former garrison.
When there was no longer anything but open water to see from the deck, we went below to our cabin and wrote for a while before dinner. Tonight, Jim and Carol had arranged for our group to be seated together at two large tables in the AmphorA dining room. We sat at the end of one table across from Mike and Allison, who are even more adventurous eaters than we are. Allison encouraged Michael to try the tuna poke as a starter but he didn't really like the texture, so Nancy shared her salad and a bowl of bell pepper soup with him. For their main plates, Nancy had veal scallopini and Michael had lamb chops with couscous. For dessert, Michael chose the mango and lemon cheesecake, and Nancy had berries and ice cream with a tasty cornmeal financier (a small cake that's similar to a madeleine). The group sat and talked well into the evening before saying goodnight and going to bed.